A wonderful View "Sightseeing flight over Blue Hole"
I went to Sightseeing flight over Blue Hole with a honeymoon couple from Japan.
I really got excited to see beautiful Blue Hole and got onto the cessna.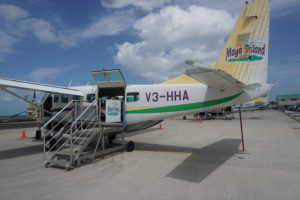 It takes 20 minute to Blue Hole.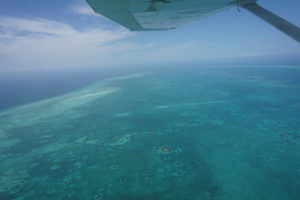 Arrived at Blue Hole, there you can see the beautiful emerald green sea.
More 300 meters diameter, about more 120 meters in depth.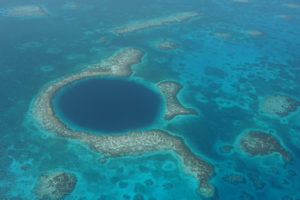 I then did understand why this is most highlighted spot of World Heritage Belize Burrier Reef.
It was really the jewelry of Carribe.
I would like you to fully enjoy.
You can reserve this tour from Belize Concierge.
Mínimum number of Participants:2
Cost:US$276 included free pick up/drop off
The following date, it is available for one person.
9/3 10:00
9/16 10:00
9/18 13:00
9/20 10:00~、13:00~、15:00~
9/24 10:00~
10/14 14:00~
11/8 8:45~10:00 Special charter
(Belize City- Blue Hole-Caye Caulker)
Comments are closed