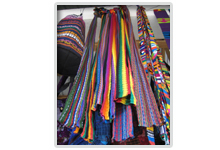 Belizean handmade and vivid color fabric accessories. Specially, a coin purse, an accessory case , a cushion ,and a cap are popular souvenirs.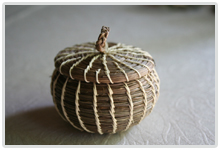 Basket weaving is an old tradition of the Mayan women of Southern Belize.Each basket has a unique and intricate design that took several days to make.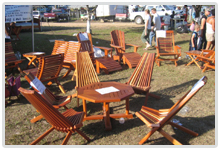 Belizean Hardwood Products
Belize produces the most beautiful hardwoods. From mahogany to more exotic one like sea grape and rosewood, they are gorgeous.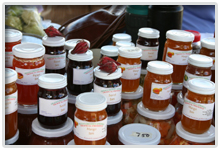 You can find mango, banana, mixed tropical fruit, orange, pineapple, guava, papaya, and red or green habanero jelly (my favorite). We serve a lot of all of these on our island with johnny cakes and biscuits.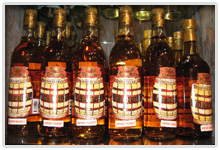 One barrel rum is sweet and spicy and is considered the best rum in Belize which has a hint of coconut and vanilla. Other brands produce some more heavily flavored coconut rums.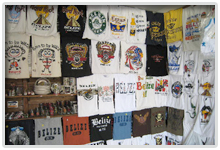 There lots of crap but there are some good ones. Belikin Beer makes some VERY cute ones, they are also a good choice. There is logo with the Mayan structure at Altun Ha just SCREAMS Belize.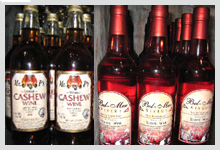 Made in BelizeのBelize doesn't produce any wines or other spirits of note, although you may want to pick up a bottle of locally produced wine, or cashew wine, for the sake of novelty.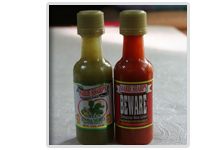 You must take home some of the fantastic Belizean spices to add some excitement and heat to your favorite dishes. Of course, no meal would be complete without our fiery Belizean hot sauces. Try the mild, hot or the extra hot. Take them home and share with your friends.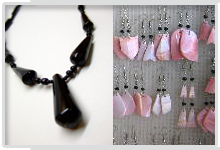 You can find lots of it spread all over the place but for the really pretty Belizean made stuff I like two places. Coral is a very delicate, rapidly disappearing living organism that grows very slowly; please avoid buying coral jewelry, as it just feeds demand and inevitably leads to the destruction of the spectacular Belizean reefs.